Book your gite in a few clicks
Presentation of the stopover gite
Our gite in Savoie offers solutions for a variety of customer profiles.
Full board, half board or overnight, for adults, children, professionals or students, everything is planned to welcome you in the best conditions and to contribute to the warm welcome of the mountain people to the visitors.
With friends, with family, alone or in a group: Group offers are possible from 16 people onwards in order to benefit from a reduction in rates. We welcome nature classes and snow classes outside the school holidays. A meeting room is available for professionals wishing to work with their teams in an exceptional setting and to strengthen ties with team building activities in the vicinity of the fort. It is also possible to hold seminars in this exceptional setting.
Come and take a deep breath of fresh air to invigorate yourself!
An original gite in Savoie
Our gite in Savoie is truly atypical: sleeping in a fortification is often a first for our visitors. A successful holiday for the youngest, who are full of imagination, allowing them to travel through the ages.
We provide you with quality bedding so that you can rest well: holidays in the mountains require energy! We have 10 rooms with 6 beds and 3 rooms with 2 beds. The communal areas have washbasins, toilets, showers and a relaxation area with TV.
There is a ski room available in winter, a library, a classroom and meeting room and there is even table tennis!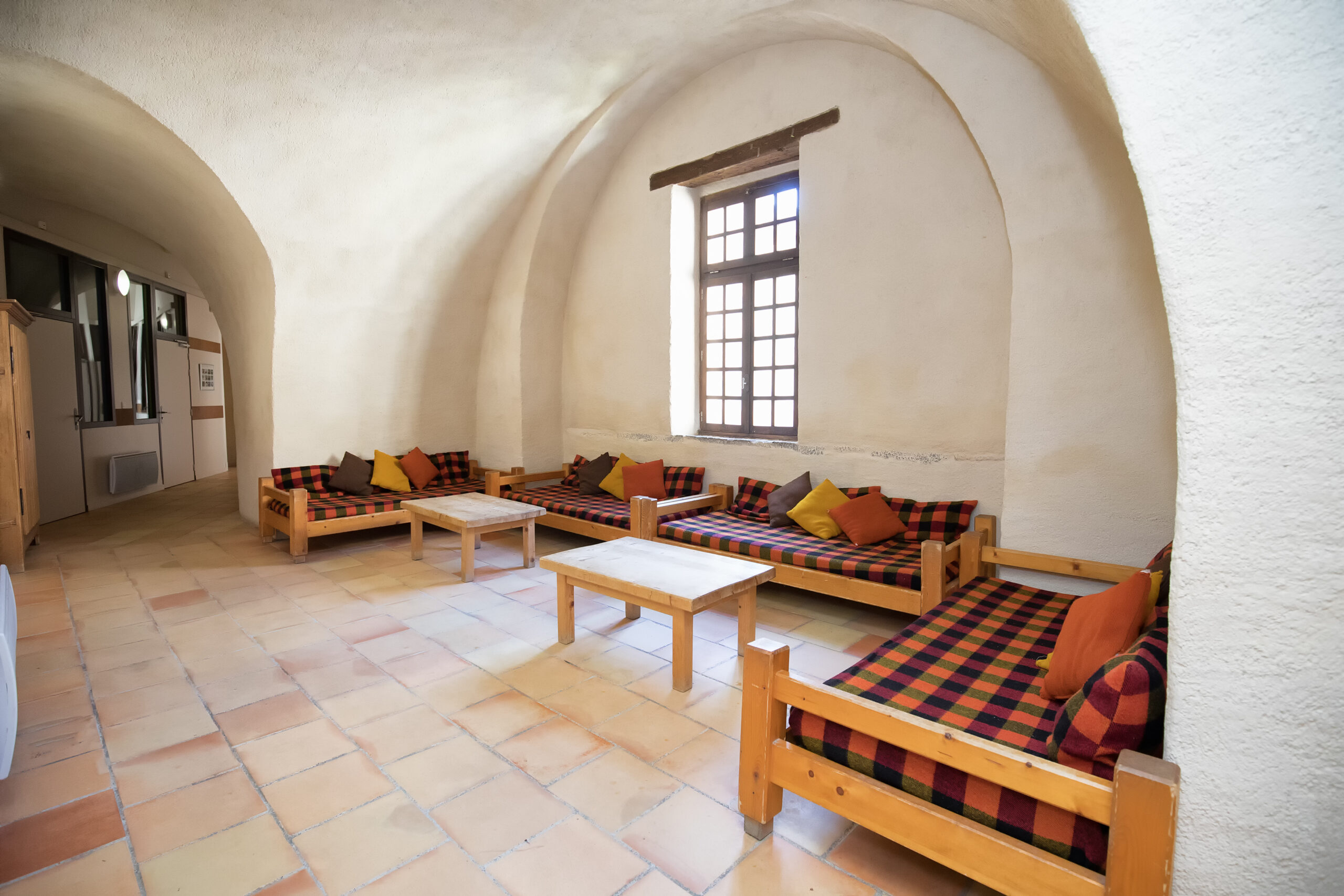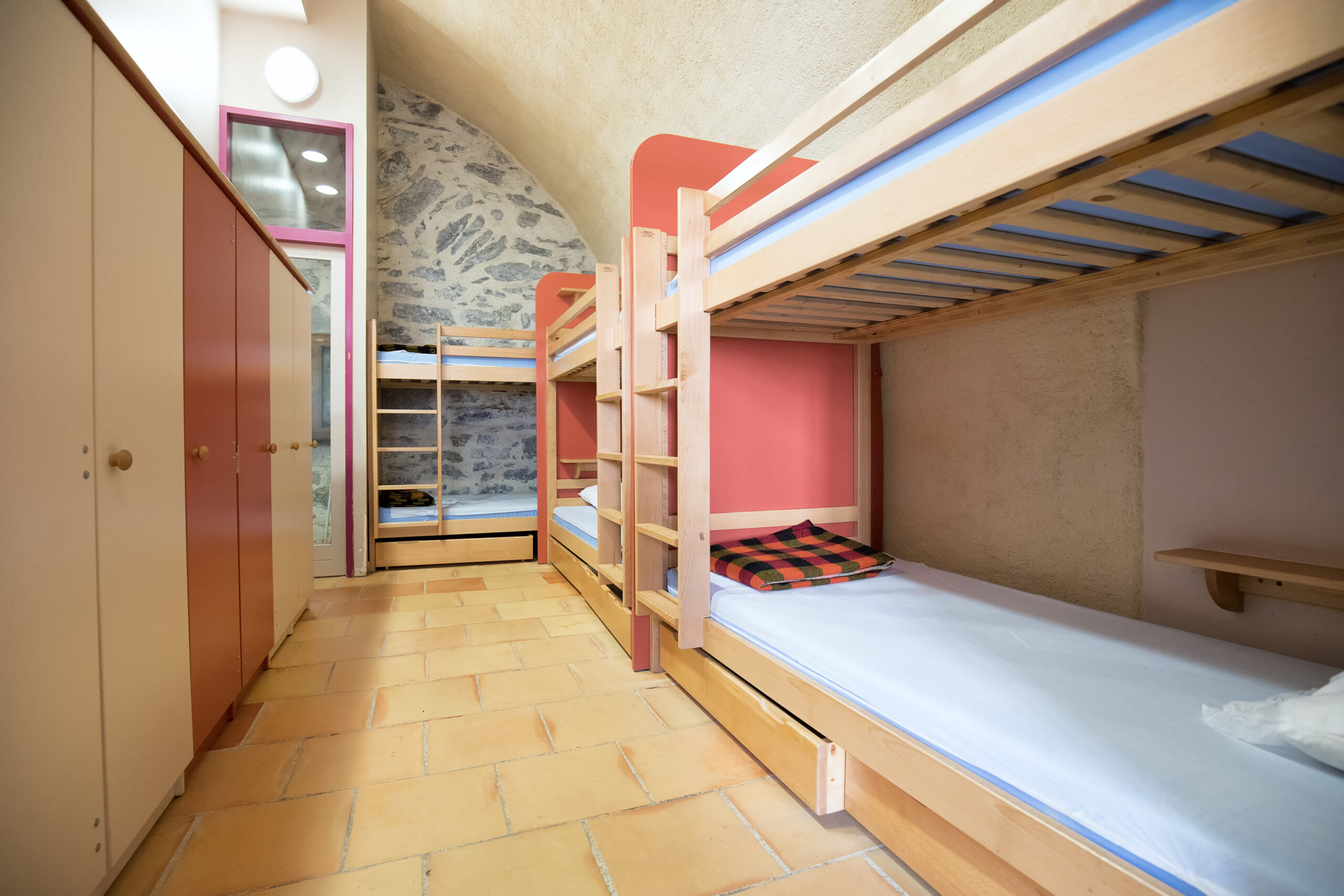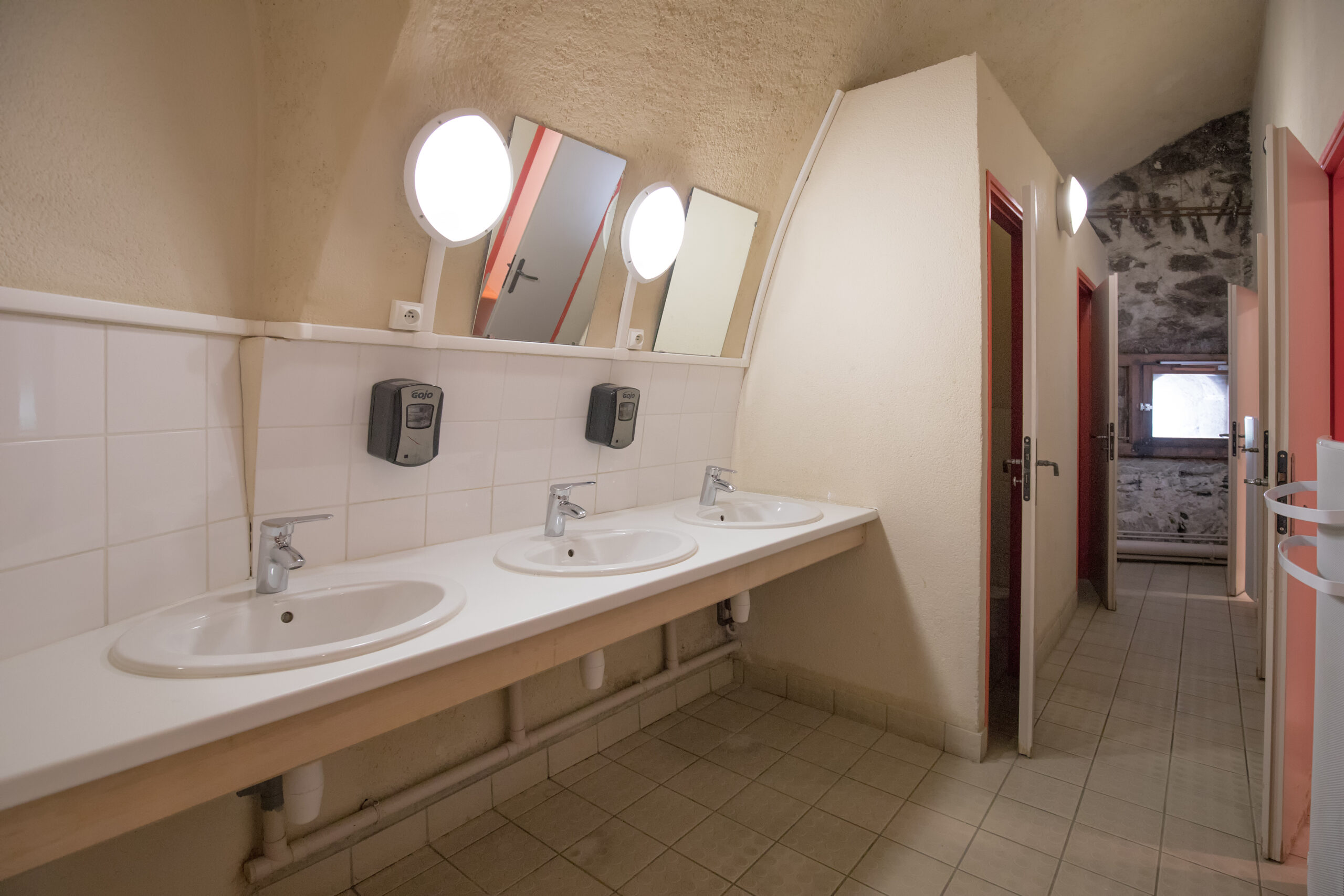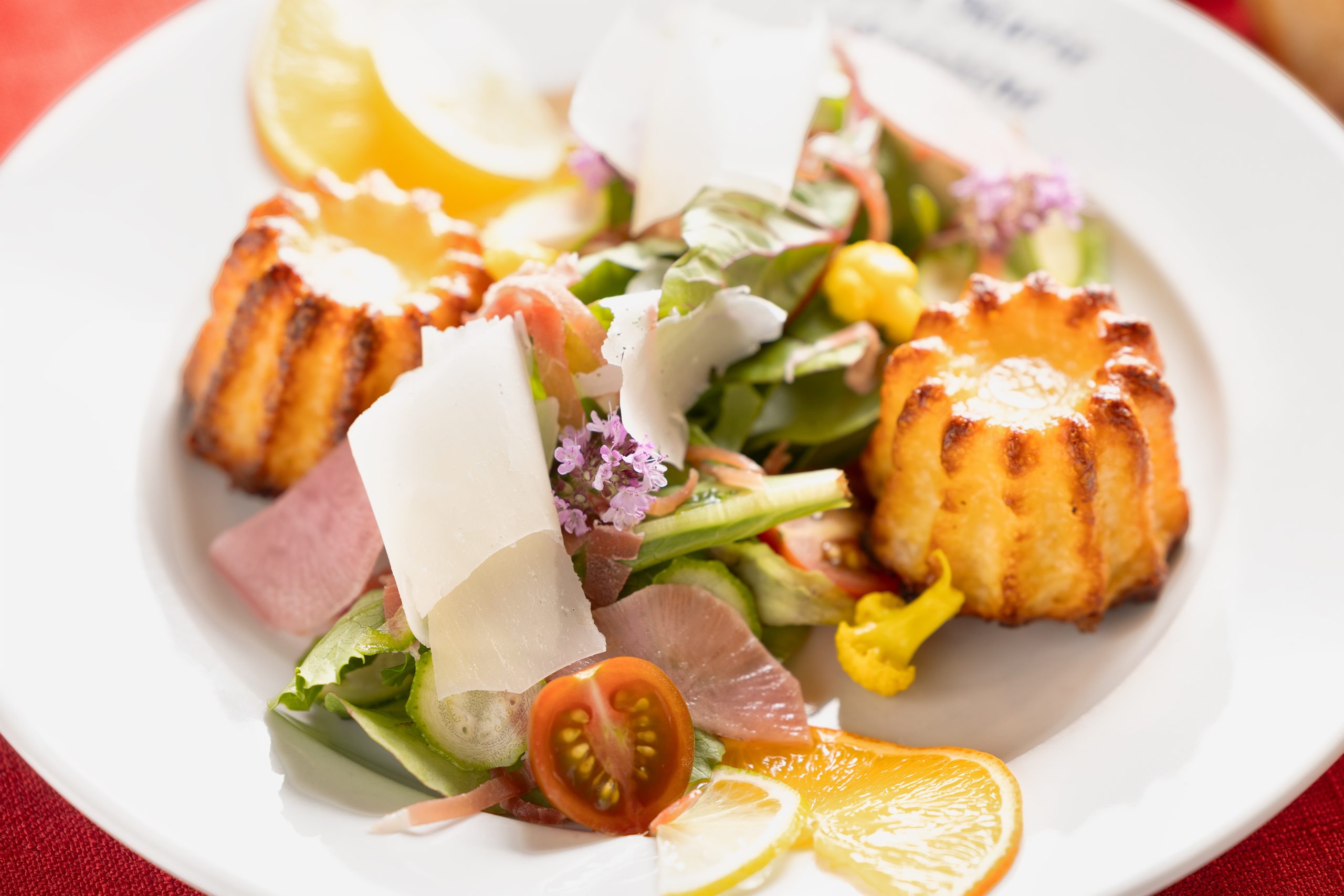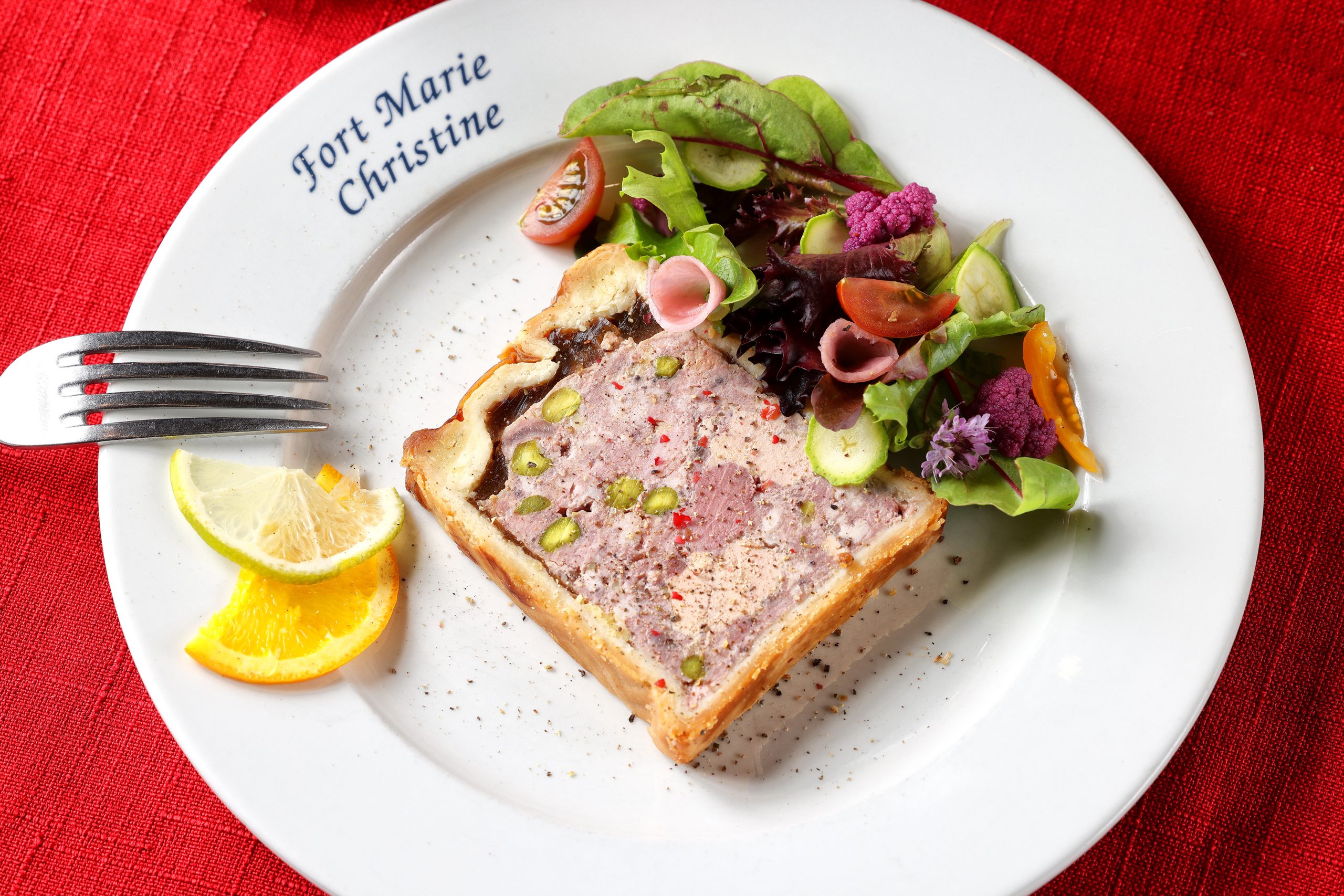 Located inside the fort, the restaurant can seat up to 120 guests. A terrace allows you to enjoy the courtyard of the fort. Our chef selects seasonal products for his menus in order to offer you a menu that is consistent with your expectations.
Welcome to our home!
Fort Marie Christine regularly hosts nature or snow classes to help young people discover the beauty of our region.
It is a splendid setting for them to have an unforgettable stay, with many activities to discover and many good memories to make.
Have a great holiday!
We are approved by the French National Education Authority as a venue for nature and snow classes.
Everything is supervised and secure so that everyone can leave with a smile on their face.
We take great care to comply with health and safety standards.